The living will is an important estate planning tool. Because this form of "will" is used while an individual is still alive (but no longer able to make decisions) it is dubbed the "living will." The purpose of a living will is to allow you to make decisions about life support and directs others to implement your desires in that regard. Doctors in all parts of Florida, including Miami-Dade County and Broward County are familiar with these documents. In some cases a living will may forbid the use of various kinds of burdensome medical treatment. A living will can be very specific or very general. More specific living wills may include information regarding an individual's desire for such services such as pain relief, antibiotics, hydration, feeding, and the use of ventilators or cardiopulmonary resuscitation. Living wills may need regular updating to ensure that the correct course of action can be chosen.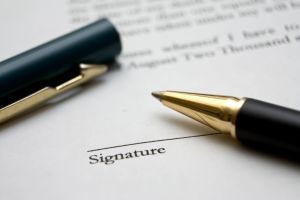 Living wills are needed because advances in medicine allow doctors to prolong and sustain life although the person will not recover from a persistent vegetative state. Some people would not desire to remain in that state while others would. The living will allows you to make the decision of whether life-prolonging medical or surgical procedures are to be continued, or withheld or withdrawn, as well as when artificial feeding and fluids are to be used or withheld. It allows you to express your wishes prior to being incapacitated. Your physicians or health care providers are directed by the living will to follow your instructions. You may change the living will prior to becoming incapacitated.

To be valid in Florida, according to Section 765.302 Florida Statutes, a living will must be signed by the principal in the presence of two subscribing witnesses, one of whom is neither a spouse nor a blood relative of the principal. If the principal is physically unable to sign the living will, one of the witnesses must subscribe the principal's signature in the principal's presence and at the principal's direction. On July 28, 2009, Barack Obama told an AARP town meeting, "So I actually think it's a good idea to have a living will. I'd encourage everybody to get one. I have one; Michelle has one. We hope we don't have to use it for a long time, but I think it's something that is sensible."
If you, or someone you know, lives in the West Palm, Fort Lauderdale, or Miami-Dade area and wish to create a living will in order to provide for your health care issues, the experienced Florida estate planning attorneys at Chepenik Trushin will help you with any such estate planning needs. Please feel free to contact us for an initial first consultation.
Resources –
Florida Health Care Advance Directives
Wikipedia – Advance Health Care Directive